Three spacious apartments kept with care in the heart of the Aragón's Pyrenees, in which you will know the reality of the rural world, producing, transforming and making the products offered by our animals and nature. Enjoy yourself with us and feel the beat of your origins.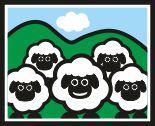 Xisqueta apartment (4/6 pack):

Our autochthonous sheep, of Xisqueta race, will be the guiding thread in the rooms of this apartment. With her, you will know from the shearing to the production process of wool. Don't miss the tradition thread!!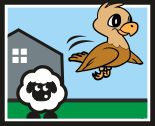 Red Kite apartment (6/9 pack):

Bird of prey very linked to the stockbreeding which comes to visit us frequently and embellish our surroundings. By means of the different rooms of this apartment, you will approach the lifestyle and habitat of this bird.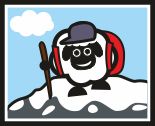 Turbón apartment (6/9 pack):

A homage to our emblematic Turbón. In this accommodation we would like to share with you the spirit of protection and hospitality that we feel when we see this massif..



Every apartments consist of a dining-room, 2-3 double rooms, kitchen, 1-2 bathroom, sheets and blankets, towels, heating system and tourist routes information.

The kitchen is equipped with washing-up, a double sink, washing machine, glass-ceramic hob, oven, fridge-freezer, toaster, electric mixer and household items.

The bathroom has a mirror, washbasin, toilet, bath and thermostatic taps. The dinning-room: TV, cupboard with glassware, 2 sofas, table and chairs.

The outside of the building has a children's park and a barbecue.